Something you need to know about TR90s
Views: 35 Author: Jeremy Wang Publish Time: 2019-07-31 Origin: Site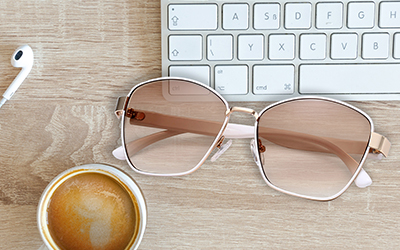 TR90 (GRILAMID TROGAMID CX): is a high-tech memorized material developed and produced by EMS, Swiss Chemical Company. Due to its transmittance up to 90%, it is abbreviated as TR-90, and it also called "super-elastic memorized resin", as known "plastic titanium." This material is high wear resistant and not be deformed after extreme pressure, so it is usually used to be high-priced commercial products, glasses frames.
If you desire durability, flexibility, comfort and relieve in an Eyeglasses frame then the new TR90 frames are exactly what you are looking for. A new innovation in the eyewear by Swiss Technology by using thermoplastic material in a frame; these particular eyeglasses offer extreme comfort because of their flexibility quality. They can easily bend accordingly to your face texture and is resilient for ground impacts.
The new TR90 eyeglasses frame is made up of a material that is bendable so that are less likely to break from sudden ground shocks. These Eyeglasses frames are sure to last long to take care your vision. These frames are ideal for anyone because they are extremely lightweight and flexible and just perfect to be used as eyeglasses or even sunglasses. The best feature for the TR90 Eyeglasses is that they are so comfortable to wear that you will forget wearing any glasses at all because of its plastic polymer material and special molecular structure.The new TR90 frames also comes in exciting bright colors and attractive temple design patterns to add to your fashion appeal and style. You might think that since it is made up of a plastic material; it might be cheap in quality but trust us when we say that it is better than a metal frame for its amazing qualities.